We assign many references and meanings to our clothing, both pointing outwards to the world and inwards to ourselves. These can also be considered as "borders" assigned to the pieces of clothing. For example, by wearing a uniform, we are presenting our profession to the world. The uniform is only accessible to people in that field, so that is the border of that item.
As women in this society, we present ourselves (to a degree which differs for every woman) in accordance with the ideals and expectations our society places on us. How we are "supposed" to look and dress. This can depend on our age, profession, even marital status. There are subtle but certain borders in the range of what is "acceptable presentation" for each genre of women.
To be "proper" or be seen as respectable, I sometimes even catch myself molding my appearance to what is apparently appropriate for me: I am a designer, so I have to look fashionable, but I am also a CEO so I have to look professional, I am in my early 30s so I have to look not-too-young, not-too-old, etc.
Of course, fashion can be a break from these borders, an escape from these societal standards in our appearance and translate as a form of self-expression and individuality. Creating, curating, and controlling our own style and overall appearance liberates and excites many of us.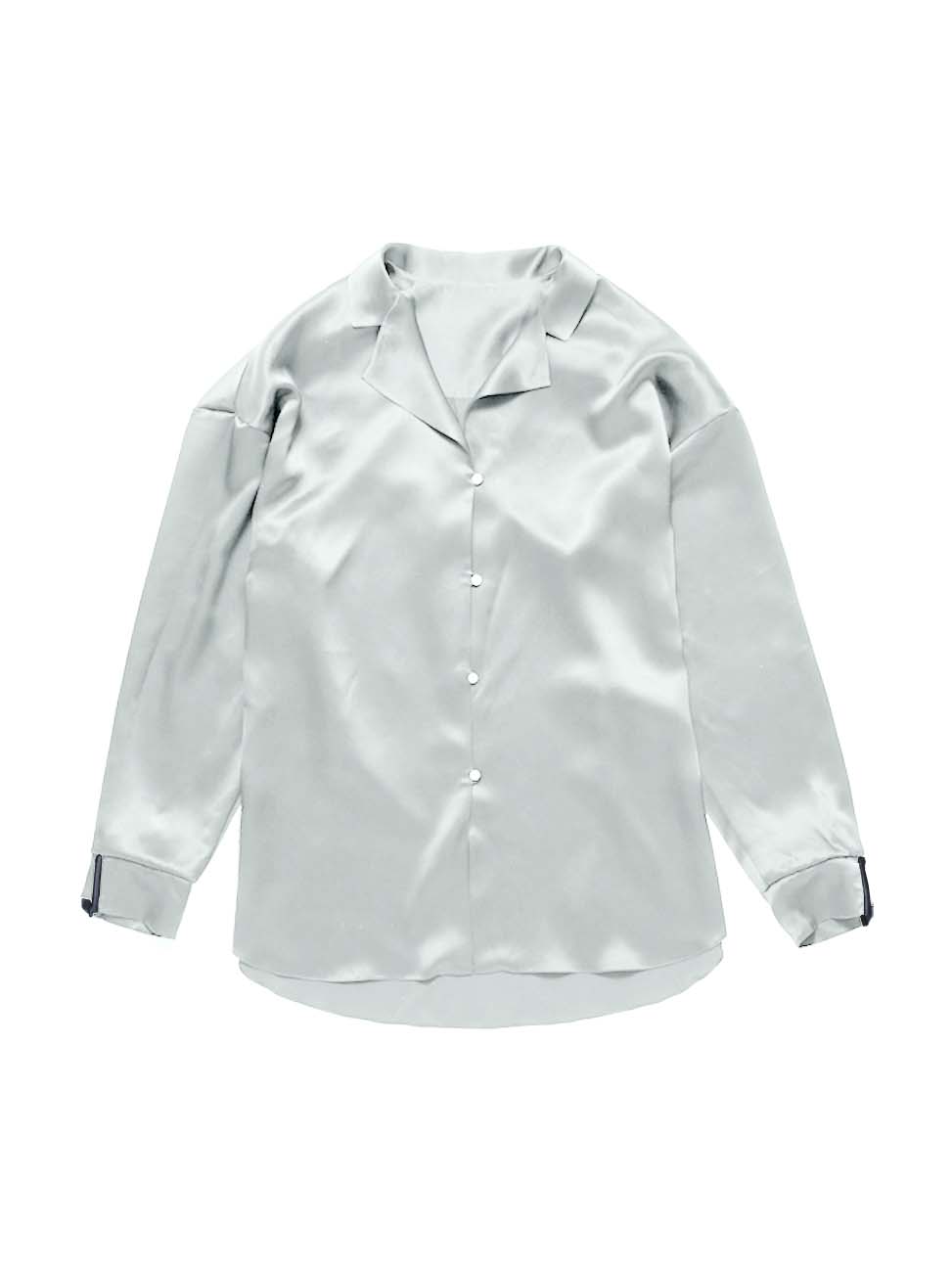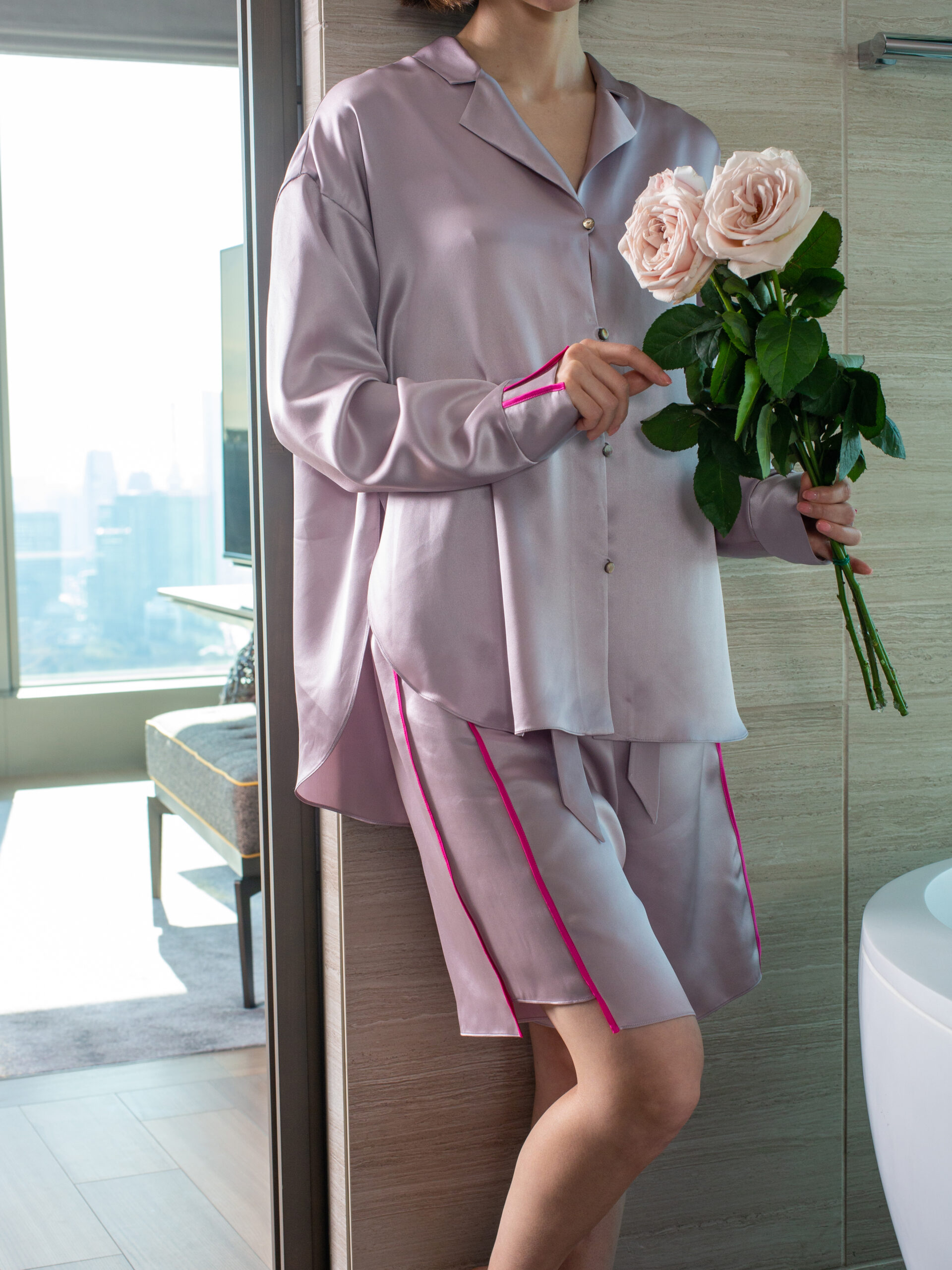 What I personally find interesting, however, are the signs we can give ourselves – the ones pointing inwards – through our clothing.
Sometimes the inward and outward signs overlap: if we wear a formal suit jacket, we would be presenting as traditionally "professional". Our shoulders would be held squarely, our backs straight. This change in posture caused by the suit jacket has an emotional effect as well. The straight back and stiff shoulders can put our mind in an alert state, ready for "business". Similarly, when we slip into a dainty silk negligee, the touch of silk and lace can heighten the sense of touch all over the body and increase a feeling of femininity, sensuousness, or sensitivity.
Another garment which I have come to be interested in is the Pyjama.
Traditionally, the pyjama is exclusively sleepwear, or at least room-wear. However, the recent years of pyjama-inspired fashion trends has made the borders of where it is acceptable to wear pyjamas more malleable. There could be many interpretations of what defines a Pyjama, but I believe all interpretations include "comfort". Whether it be the fabric, the cut, the fit, or the colour palette, pyjamas are all comfortable, and comforting in some way.
But shouldn't it be acceptable to carry that feeling of comfort all throughout the day?
This is where my chain of thought began of which piece of clothing can be the most "borderless". With the right styling and coordination with other garments, I couldn't think of a general social situation where it is totally unacceptable to wear a simple, good quality "pyjama" shirt. An elegant and understated design can transcend age and social groups, and even flow seamlessly through gender groups and TPO expectations. I wanted to create a piece that can be worn by a woman in her 20s through to 80s, or even a man in in the same age range and still look natural and provide that feeling of comfort.
Through our new "Silk Pyjama Set", I hope to enrich our customers day-to-day ease and quality of comfort. I hope you enjoy wearing our new product, and I look forward to your feedback and any thoughts you may have in return for us at Chiyono Anne!
Thank you for reading to the end.
Chiyono Anne xx